It's a little long, but worth the read…
It's like an awakening.
That right in the middle of the Sunday sermon, while the pastor's preaching what salvation really means —
I can see a woman in a pew ahead of me flipping through the pages of an Avon catalogue.
I can only bow my head.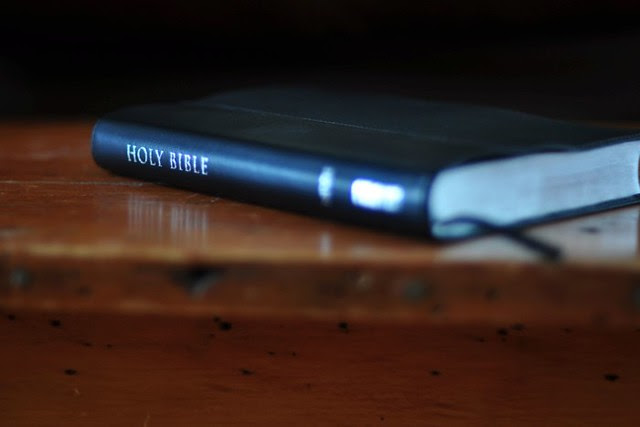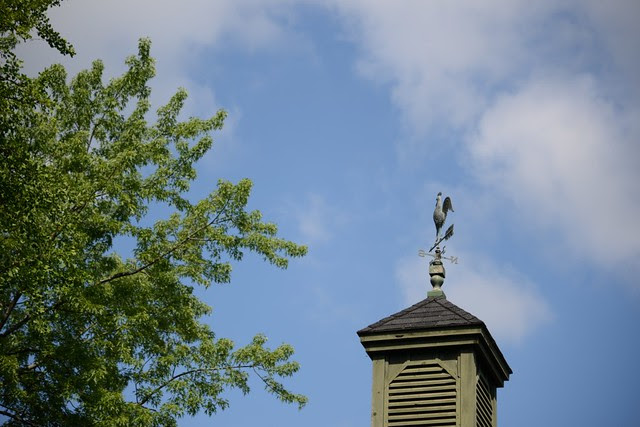 Because there are a thousand ways to be lukewarm and there's a reason I know that.
I've been apathetic about grace  and casual about Christ and you can lose your First Love faster than you can lose the 100 meter dash.
And when you lose your First Love, you don't just lose your way — you lose your mind.
And that's why on the way home from Sunday services, I tell the six kids what I remember of the story.
"I don't know if I ever told you, how at the very end of July 1941, WWII, a man escaped from Auchwitz. And the Nazis' protocol to discourage attempts at escape was simple:One man escapes — ten men were executed in his place. So after the escape of this one man, all the men, looking like bags of bones, are called out of the barracks."
"What are barracks?" Shalom leans forward. I explain. We pass a field lined with round bales.
"So in front of the barracks, one man is standing: Franciszek Gajowniczek." I always struggle with the pronunciation of his Polish name. "And Gajownicszek, he's thinking:Out of hundreds, I just have to escape being one of the 10 names.
The Nazi commandant calls the first name, second, third, fourth. Franciszek Gajowniczek hopes hard that he would live to see 42… live to hold his children close again…seventh, eighth, ninth names…"
He's only a few years older than I am. And he's only one name away from seeing the sun rise tomorrow. We turn at Bobby Johnson's corner.
"And then they barked the tenth name: Franciszek Gajowniczek. And Gajowniczek — he falls to the ground. Near starving, he peels back every shred of dignity and he flat out begs, 'No, I am married! I have children! I am young! I beg of you!'
The kids are quiet.
"And behind Gajowniczek, a man breaks rank… And he steps forward so all can see his face —- Maximillian Kolbe — a Christian.
A  Christian who was known to give up his food rations to those less hungry than he was. A Christian known to give his blanket to those not as cold as he was. Maximilian Kolbe, he was known to these incarcerated Jews as the Christ of Auschwitz… and he steps forwards silently, takes off his cap, and before the commandant he says,
"Let me take his place. He has a wife and children. I am not married. I am not a father. He is young. I am old. Take me." I turn around so that I can see the kids' faces. "Maximilian Kolbe was only 6 years older than Gajowniczek — 47."
Hope turns from me, looks out the window. Rain drops start to splat the windshield loud.
"And Gajowniczek, laying there on the dust on a July morning, he would later say, 'I could only thank him with my eyes. I was stunned and could hardly grasp what was going on.'
And Kolbe, he was dragged off to a wire box like a dog kennel with the nine other men, left to starve."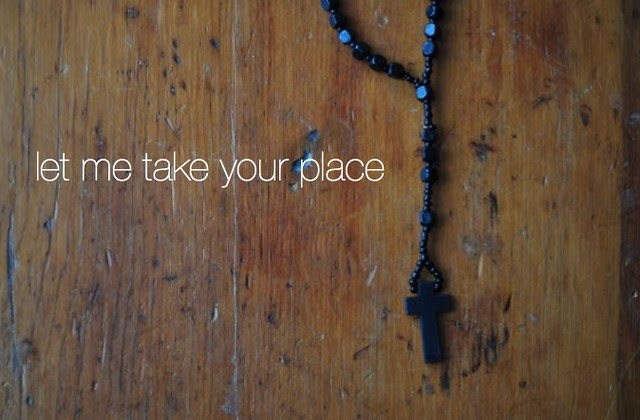 This is always the part of the story that gets hard, when the lump grows too large in my throat.
The children say nothing and I push the words past the stinging in my throat.
"Kolbe spent the next 14 days singing hymns and praying with those nine other men, as one by one, all of them starved to death… And only one month prior to Kolbe being dragged off to starve, on June 15, 1941, — Maximilian Kolbe had written this to his mother:
'Dear Mama, I am in the camp of Auschwitz. Everything is well in my regard. Be tranquil about me and about my health, because the good God is everywhere and provides for everything with love.'"
I had memorized that line of the letter. Because if a man in the midst of one the most hideous scenarios known in the history of the world could write a line like that — not from a bad day at the office or a hard day with the kids, but from the death stench of Auschwitz — how can anyone deny this ultimat,e iron-clad testimony : A Good God is everywhere — and provides for everything with love.  
How can I believe anything different when the house is loud and mothering wears and obligations pile and I'm buried and a friend tells me the doctors have given her 60-90 days to live and even breathing can cause this pain in your chest?
If Maximilian Kolbe could stand in Auschwitz and write "Be tranquil — because the good God is everywhere and provides for everything with love" — is there ever really anything that should make one lose tranquility? It could be like a song for all the doubters and anxious: The good God is everywhere and provides for everything with love.
I say it quiet into a silent van, only rain thrumming on the roof.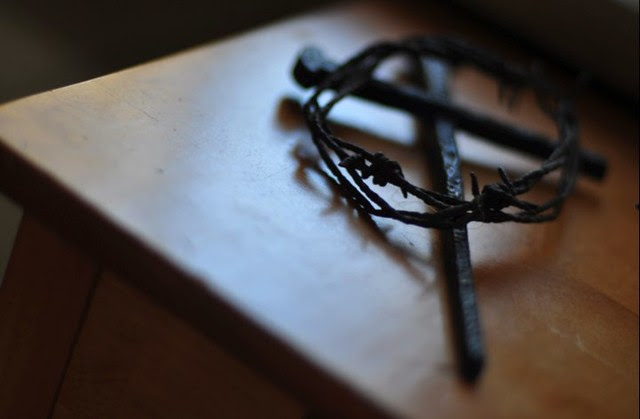 "At the end of the 14 days, when Kolbe was still alive — still alive and still singing and breathing and giving thanks to God — the Nazi's plunged a lethal injection into Maximillian Kolbe."
What line did we sing this morning in that Matt Redman song, the whole congregation singing it like a rising?
"Let me be singing when the evening comes —  Bless the Lord, O my soul, Worship His holy name…" 
We sing it — but who lives it? Kolbe had.
And the Nazis had tossed his body into a mass grave. "Let me be singing when the evening comes…"
Maximillian Kolbe was the first man who had ever offered his life for another man in the history of Auschwitz.
He would be the only man.
The man who saw that a good God is everywhere and provides for everything with love.
And Gajowniczek?  Gajowniczek would live to be released from Auschwitz. His sons were all killed. But he found his wife and a small home in Poland.
The Farmer turns in our laneway, parks the van.
I tell the children this. That Gajowniczek would put a rock in his back yard with a brass plate affixed to the rock. That brass plate had just two words engraved into it: Maximillian Kolbe.
"And Gajowniczek? He said this:
'Because of Maximilian Kolbe, every breath that I take, every thing that I do, every single moment, is to me — –like a gift.'"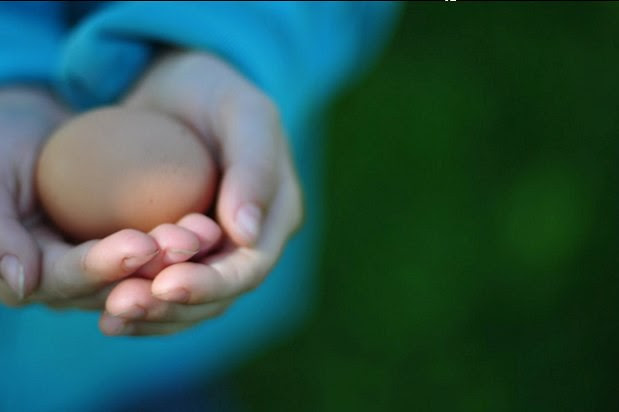 I say it to the kids, to the Farmer, to the rain coming down, but mostly to me.
"We are Gajowniczek — a Jew died for us.
We who were once sentenced to death have been offered the shocking gift of salvation, of being flat out rescued, of being saved.
If we believe  we're the lost who are saved — how can we lose our First Love?How can our bones not burn with thanks, with love, with the message of Who saved us?How can anything after His rescuing — be anything but appalling gift?"
It's time to be tired of being the living dead.
There is breath in my lungs.
And rain on the window and people I love and a Bible right here in my lap and there is today and the life of Christ right in the dead bones and there is resurrection happening right now and who doesn't unwrap all these gifts with utter thanks?
The rain's falling harder now. That's what Gajowniczek had said:
"Because of Maximilian Kolbe, I can't act frivolously — because every single moment is pregnant with meaning.
Because it was a gift to me from that one who died that I might breathe this breath, that I might act today, that I might embrace this moment — I could never take another moment for granted."
That lump in my throat.
Forget the glossy catalogues and the mindless distractions and the frivolous frittering away!
Because One died for me that I might breathe this breath…  It's all a gift. 
And I turn and touch a child's cheek and when you are saved – 
it can startle you in really living alive.